Divide and Conquer | Lock Up International | 26/9/2016 – 2/10/2016  | Istanbul, Turkey
This installation was hosted by Lock Up International, a transient project space housed in storage units around the world. The installation was made in response to the crowd mentality and gathering of people in Taksim Square I witnessed after the attempted coup in Turkey. The potato symbolizes an affordable food group,  farmed and historically eaten by the poor as well as a fast food staple of Turkish life. Within the space, a selection of popular music was played according to mood and preference.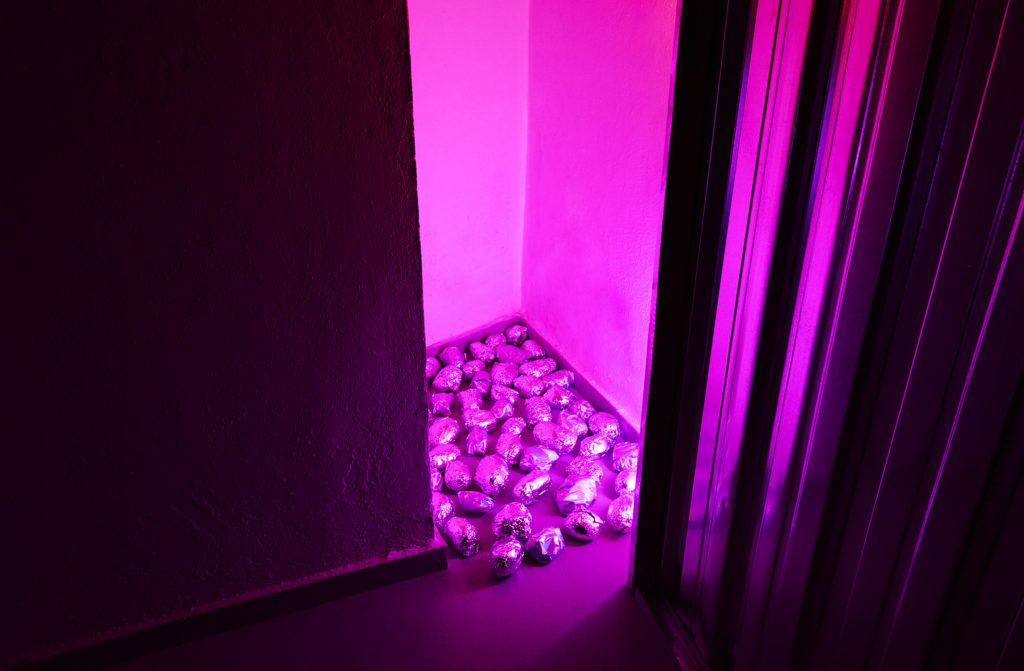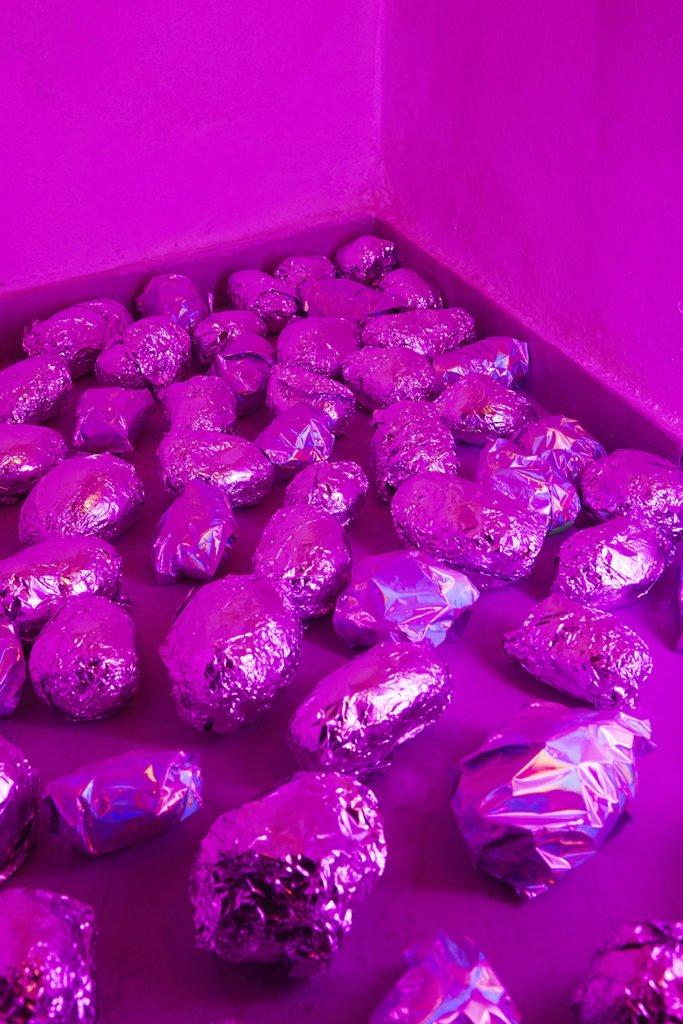 Flow Through | March – May 2016 | ARTER | Istanbul | curated by Duygu Demir | exhibition photos by Ali Taptik
The exhibition Flow Through is an abstraction of travels in the International Territories of Svalbard. The entire space was cooled to 14 degrees Celsius.  The installation Plexiberg was a site specific abstract visual representation of an exploded iceberg. The installation had five projectors with white light and sound of an iceberg melting  The vitrine of the gallery was covered in a reflective from the outside and translucent from the inside colorful film.
OMUN | Intimate Horizons | 2014 | DISJECTA |Portland, OR
Self-Titled | 2014 | Nesrin Esirtgen Collection | Istanbul
Primordial Future | 2013 DeCordova Sculpture Park and Museum Biennial | Lincoln, MA
Nature Morte Redux | 2013 | Godine Gallery at Massachusetts College of Art & Design | Boston, MA
die Zukunft | 2011 | Backalar Gallery | Massachusetts College of Art & Design | Boston, MA
ANTE CAMERA | 2011